I'd like to introduce you to my friend Alex Geriner's custom home furniture and interior design business,
Doorman Designs
. Doorman Designs combines custom made home furnishings and interior design. All the furniture Alex creates is from reclaimed, historical materials, most of which are pulled from homes destroyed in Hurricane Katrina. Upon relocating to New Orleans, LA after graduation, Alex moved into a 1890s home in the Riverbend neighborhood. Without a lot of funds, but a deep desire to compliment the home's "old crusty past," Alex knew he had to get creative.
"I found an old door that was pulled from a blighted home after Hurricane Katrina. The patina left behind from Katrina's devastation made the door beautiful by itself, but it needed something more. I found some old rusted pressed ceiling tins from a downtown storefront that had since been abandoned. I cut those down to size and placed them in to the panels of the door. After that I hung it on my bedroom wall as my new headboard. Months later a friend saw it and wanted one of her own. I found another door and some more ceiling tin and made it for her. She loved it so and still thanks me for it. I realized that maybe someone else might like this look. From there I found a few more old doors that made it through Katrina and paired them with different tin patterns."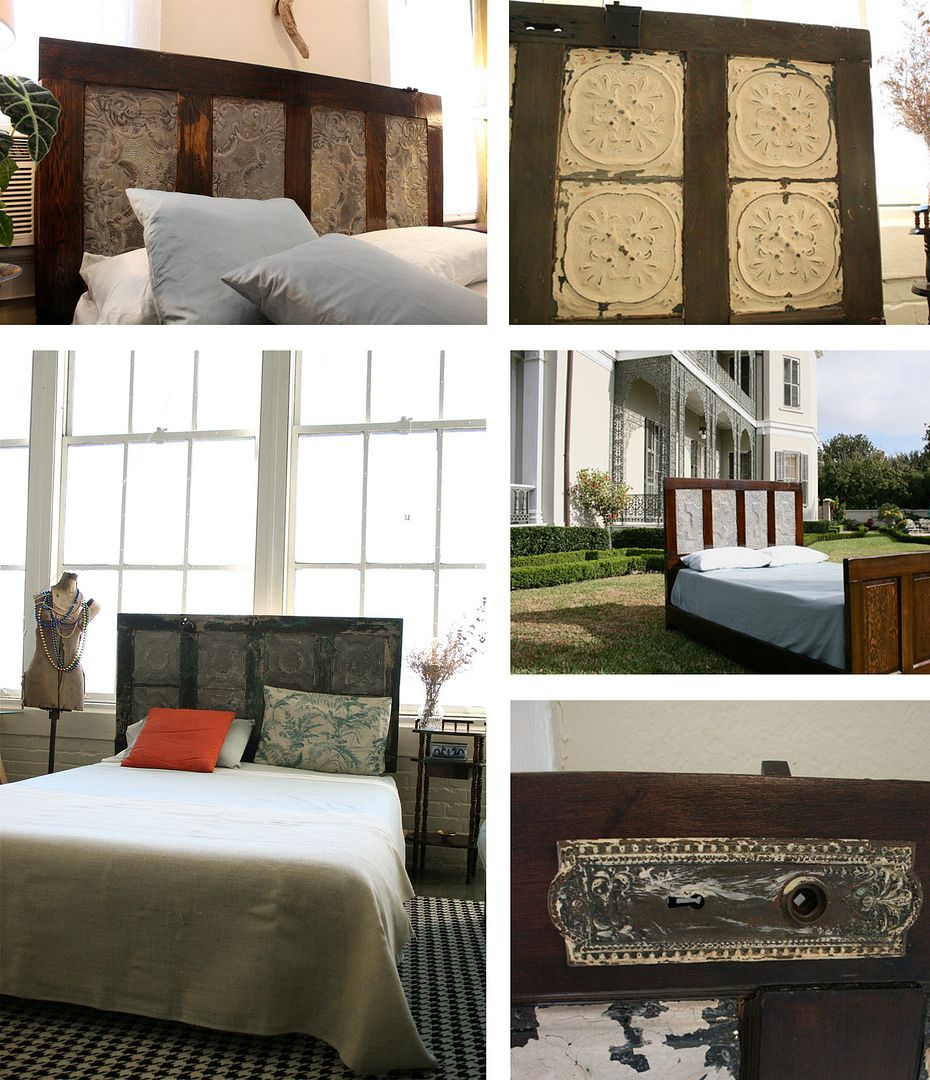 After two years and 50 headboards sold through Alex's
Etsy
store, he knew it was time to expand the business and start creating other pieces. Those pieces have come to include lamps and chandeliers from old farm equipment that he finds around Louisiana, and his newest creation, a rustic coffee table made from a New Orleans barge board. In 2010, Alex started Doorman Designs which he describes as his "niche on repurposing an ever changing interior design world." Not only is it amazing that Alex is giving new life to old items, but the passion and deep appreciation for the history of those items makes them truly unique.
"New Orleans is at the heart of my motivation and inspiration. This is a city that has reinvented and repurposed itself over the last 294 years while still keeping its charm and old world nostalgia. Since Katrina in 2005, New Orleans is repurposing herself again and rebuilding is still very evident. Many of the homes destroyed after the storm live on in my pieces. Using beautiful old salvaged wood, or iron pieces from blighted homes makes for a stunning piece that's steeped in history. Its the raw patina and texture of New Orleans that I want to capture in my furnishings and interior spaces."
In addition to designing beautiful repurposed furniture, Alex creates custom furniture for his clients that can give your space not only a personal touch, but a bit of historical significance.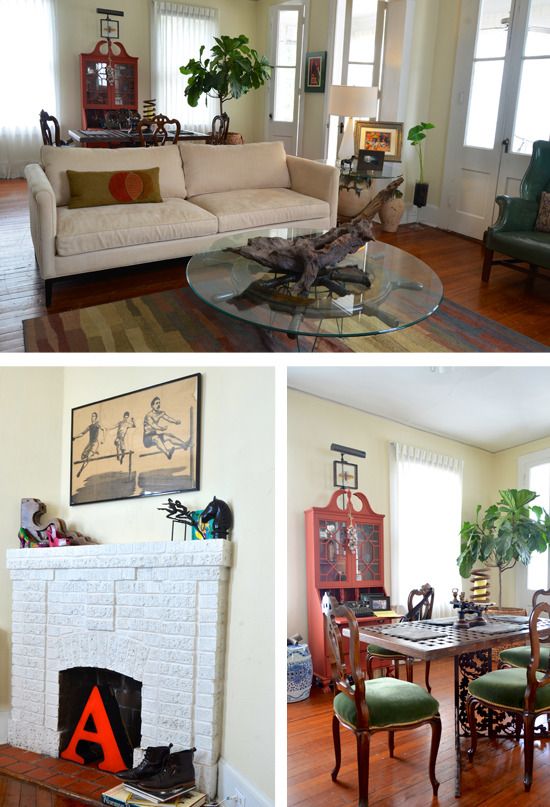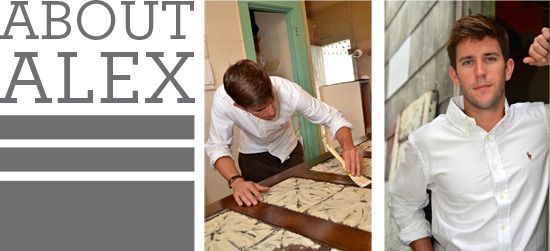 Growing up I always had a deep appreciation for interior spaces. Of course it's taken me years to figure that out but now at 26 I look back and think about how the homes I grew up in made me feel. The emotions a room conveys is what drives my fascination with design. Putting your mark on new space is like one big personal puzzle. I want it to have my personality and charm but you have to have everything in the right layout in order to achieve this. People ask me what my design style is and I hate that question. "It's what I like" is usually how I answer. I get puzzling looks like who is this guy and what does he know? That's okay. I design spaces that are intimate and personable to my clients feelings. Typically those personable design traits come from taking something old and breathing new life in to them. That's the platform Doorman Designs is built on-breathe new in to something old.